I am an Assistant Professor at the School of Computer Science, University of Waterloo. I direct the WatVis (Waterloo Visualization) research group. I am affiliated with the WaterlooHCI lab. I am also a member of the Waterloo Artificial Intelligence Institute (Waterloo.ai). I received my Ph.D from the Department of Computer Science, University of Toronto, where I was affiliated with the Dynamic Graphic Project (DGP) lab.
My research focuses on the areas of Information Visualization (InfoVis), Human-Computer Interaction (HCI), and Data Science. I develop advanced interaction and visualization techniques that promote the interplay between humans, machines, and data. My research aims to boost the efficiency of real-world data analytical activities that involve a large amount of data, various complicated models, and a diverse group of analysts. I contribute to the design, development, and evaluation of visualizations that support the general data science workflow: from exploratory data analysis, then to model development and interpretation, and finally to insight communication and storytelling.
I am currently seeking highly-motivated and hard-working PostDoc, Ph.D., M.Math., and undergraduate students to work with me on exciting data-driven research. Please read this before contacting me.
News
Two papers are accepted at CHI'21. May, 2021.
Two papers led by awesome Waterloo graduate and undergraduate students will be presented at CHI'21, featuring interactive data science solutions. Congrats to all the students and collaborators!
Incoming M.Math students at WatVis have won prestigious scholarships. May, 2021.
Congrats to Xinyu Shi and Xuejun Du, incoming M.Math students this fall, on winning the Vector Scholarship and the Cheriton Graduate Scholarship, respectively!
Recent and Best
Sponsors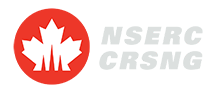 WHJIL